$1,000

Annual Student Scholarship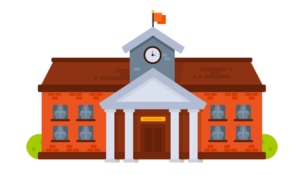 Our aim at HealthTrendz is to help people to live a healthier and happier lifestyle. We are passionate about helping our readers achieve optimal health that will have a major impact on their personal and professional lives. After having helped thousands of people improve their lives through practical and credible health and wellness information, we have decided to one-step further to encourage and support people majoring in a health-related field by establishing an annual student scholarship with which we give away $1,000 every year to one student.
HealthTrendz Student Scholarship has been created to help young mind in the health field that will be shaping the field in the future with new products, techniques, and information, the scholarship is our way of appreciating the budding minds of the health industry. We sincerely hope that the chosen winners benefit from the proceeds of the Scholarship.  We love to help people improve their lives, our #1 goal as a business, and assisting with education costs is another awesome way to help with that.
We look forward to the high-quality efforts of our participants to think of "different ways" to envision the health and wellness work of tomorrow.  As selectors, we are looking for submissions that are actively participating in developing real-world solutions for today's health and wellness problems.  The main goal is to encourage thought, potentially inspire action, but mainly to have people propose solutions that may help one day.
We firmly believe that good health paves the way for growth and achievement, only after we are healthy are we able to chase our other dreams and purpose and it is thrilling to see so many bright minds in pursuit of developing solutions that allow other to enjoy life with great health. This is what our scholarship aims to highlight – the innovative minds of tomorrow. We will prefer submissions that focus not only on just the problems but also bring forth solutions with detail. Focus on the delivery of the solutions to the problems identified, we are looking for out of the box thinkers with an original and unique perspective.
The scholarship aims to provide valuable assistance to a bright young mind to complete their studies and make their future brighter in the health and wellness field. Applications are now open to students from all over the country with outstanding academic or extracurricular performance.
Requirements:
Be a student
Have a cumulative GPA of 3.0 or higher.
Require financial assistance to pursue education.
Demonstrate a passion for health and wellness.
Plan to pursue a career in the health industry
Demonstrate leadership at school or in the community.
How to Apply:
To apply for the HealthTrendz Scholarship, attach the following items and send them to scholarship@healthtrendz.co by September 2019.
Two letters of recommendation, preferably from a faculty or staff member at the institute you are studying in. Letters of recommendation should be original and should not be duplicates of college recommendation letters. (Letters must be on letterhead.)
Résumé with the following information

Extracurricular activities (school and community related)
Honors and awards that you have received (if possible, include awards that are health related)
Work experience

A current photograph of yourself.
Only an official copy of your current academic transcript will be accepted. (Unofficial copies will be rejected) An official transcript is necessary to be shortlisted as a finalist.
Two essays.

Describe how you plan to engage in the health industry in your future career and make a positive change by proposing a solution to a real-world health problem, in 500 words.
In no more than 250 words, detail your financial need for the scholarship.
The HealthTrendz scholarship is a groundbreaking opportunity for young minds with exemplary school performance with an interest in the various different sectors of the health and wellness industry. Participants can choose to write about a specific sector of the health industry in which they wish to pursue a future career in. The scholarship is open to students only.
HealthTrendz.com thanks all of those who are contributing to help us in creating a successful Scholarship program for students and we look forward to receiving the entries and going through the process of selecting a winner with the help of our team. We would like to extend a special thanks to all well-respected and highly knowledgeable educators and experts who will be helping us throughout the process through their valuable input and advice. It is an honor and a privilege to have a great team of passionate educators and experts helping us comb through the submissions and helping us select a worthy winner.
We hope that the success of this scholarship will pave the way to more scholarships in the near future, allowing us to pay a small part in shaping the future of health and wellness.