We all know that as we progress into our lives we might end up on a schedule where it's hard for us to take out any time for working out during weekdays. What if there is a way you could exercise every day in your lunch time that would help you burn your calories.
If you start doing it would never only help your body but it's also going to boost your brain after sitting on a chair for many hours you will be moving around. A middle day workout would boost your confidence level and help you release stress. Below you can find a list of workout which you can start doing on your next break.
Pilates
you will get 60 minutes break and a pilates class would need 30 minutes. If you can find a studio near your office then why not take full advantage of it. You can spend 10 minutes taking a shower and getting back to your office all refreshed and motivated. Pilates is one of the best ways to get your body in a great shape. This is one of the secret followed by many film actors and TV celebrities to look young and energetic.
Jogging
all you need is a pair of joggers and some clothes you can change and start a run for almost 30 minutes around your work. Once done you can go into your office bathroom wash yourself and change back into your work clothes. You can spend remaining time having a healthy meal to improve the quality of your work. According to a recent research running can help you live a better and longer life.
Gym
as people are getting conscious about their health you can easily find a gym near your office You can go to the gym and spend 30 minutes doing elliptical or stationary bike that would help you burn fat and its very good for your heart as well. As you increase the intensity of your workout you are going to get better results in shorter period of time.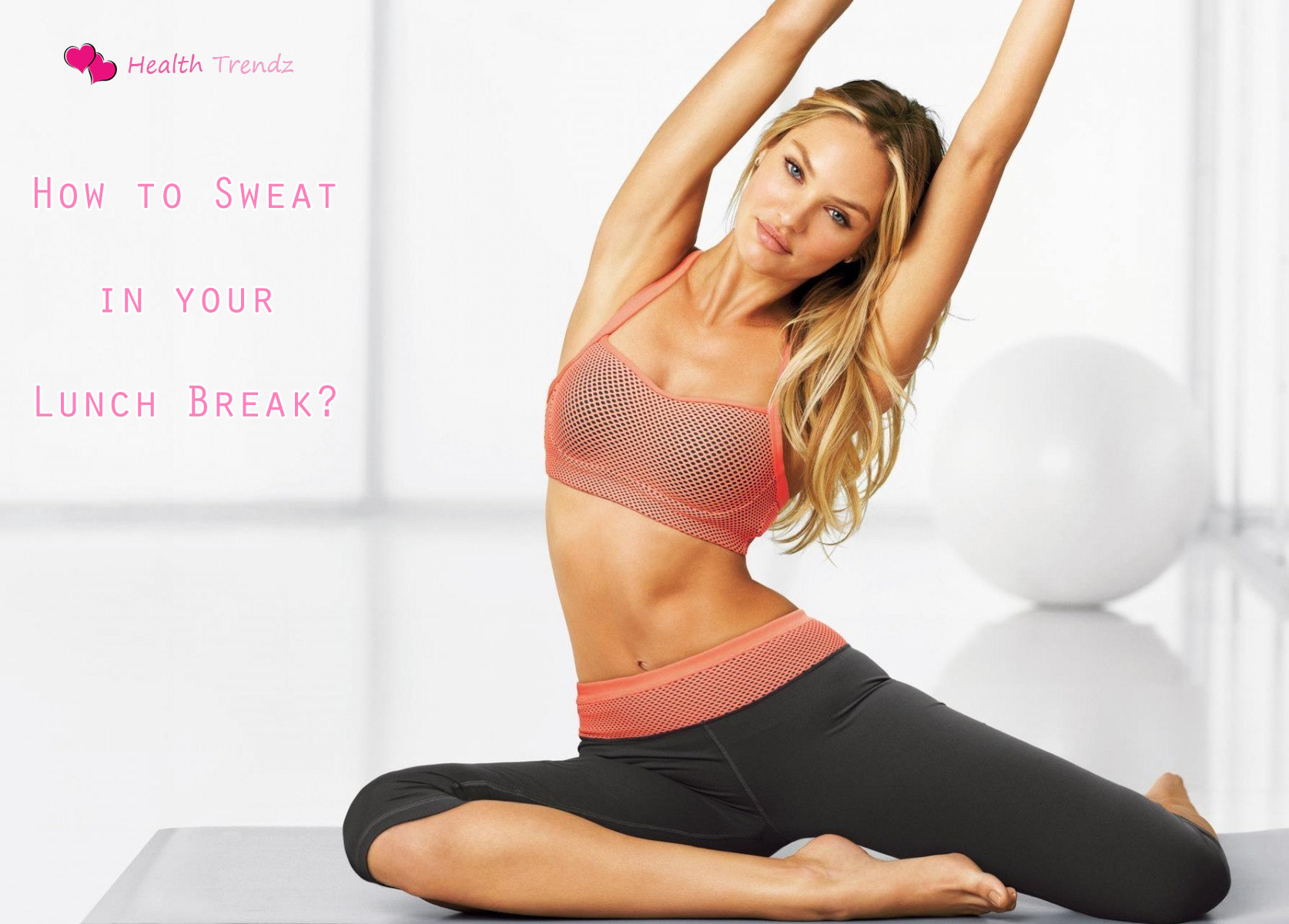 HIIT
this might be a new term for you it means High-intensity interval training. These classes won't take much time but make your heart pumping due to the intensity. You can join a class or these exercise can easily be performed in any open area such as a park.
Office Desk
if you are lazy to follow any idea from above you can do something staying at your desk. If you have a cubical you can use exercise bands to do multiple exercises or you can even perform squats and dips to grow your muscles.
After 5 days of mid-day workout you can spend two more days at doing intense training and have a body you have been dreaming about.. So start making every moment count and don't waste your lunch time.